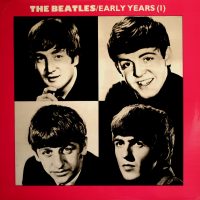 The next Beatles workshop will be on Thursday, September 26. I thought the last one was a great success musically, but there was a bit of chaos between songs. Also, with so many players each of us needs to keep our volume down (ukuleles excepted).
The theme for next two months will be "early Beatles", defined as "anything before Rubber Soul" (late 1965). I've had many suggestions via email so it's time for a vote. Pick 3 songs from the following list that you'd most like to play, or add others if you like. (Email to beatles@robertplee.com). I'll tally the votes and follow up with another email next week.
Love Me Do (their first hit record)
I Saw Her Standing There
Ask Me Why
Yes It Is
All My Loving
A Hard Day's Night (that opening chord!)
Things We Said Today
I Feel Fine
Ticket To Ride
Help!
You've Got To Hide Your Love Away
I'll Follow The Sun
Baby's In Black
Eight Days A Week
I Don't Want To Spoil The Party
You Like Me Too Much
The Night Before
I Need You
Also this month, I'd like to take another stab at "Here Comes The Sun". I think we can do better.
Peace and Love,
-b0b-